Everyone deserves an enjoyable holiday, even in winter-time, so don't limit yourself because it's rainy outside! You may not think of Margaret River as your winter holiday destination – your immediate thought would be a trip filled with beach swims – but actually, the region has a lot to offer during winter as well. Have a look through this list of things to do in Margaret River in winter, and feel inspired for your next rainy getaway. 
Defrost With Warming Wines

Never fear, the main attraction of the Margaret River region is still available in the winter months, and there's no better way to warm yourself up on a chilly adventure of the South West than with a few tastings at premium wineries. The wineries are a little quieter, so you may get more one-on-one time with your cellar door wine expert – which means, more generous tastings! Even the breweries are great spots to escape the weather, so if wine isn't your thing you're sure to have a good time downing some craft ales in venues so packed with cheerful locals that you'll forget how frozen your toes are.
Venues to Visit
Vasse Felix
You'll have to visit one of the well-known, highly regarded wineries on your trip, and the best one is Margaret River's founding wine estate – Vasse Felix. They specialise in producing premium Chardonnay, Cabernet Sauvignon, Sauvignon Blanc/Semillon blends, and Shiraz. You could even indulge in a gourmet lunch at their chef-hatted restaurant, and relax with a view of rolling vineyards.
Windows Estate
Margaret River is home to a range of eco-friendly, sustainable wineries, and one of the most passionate teams is found at Windows Estate. They are a family-run, certified organic winery, with viticulturist and owner Chris tending to the grapes himself every day. During your visit, you can enjoy a private wine tasting paired with artisan cheeses, and learn about minimal intervention winemaking.
Wild Hop Brewing Company
For those in the mood for a beer, Wild Hop Brewing Company will be the place to go. This venue is the ideal place to go on a crisp winter afternoon, with a crackling fireplace, comfy, casual seating, and a peaceful view of the Yallingup hills. They offer a range of craft beers which constantly change, and aren't bottled or canned, so they are only available at the brewery. Enjoy some hearty, unique pub fair, sip on a pint, and chill out with your mates in this cosy spot.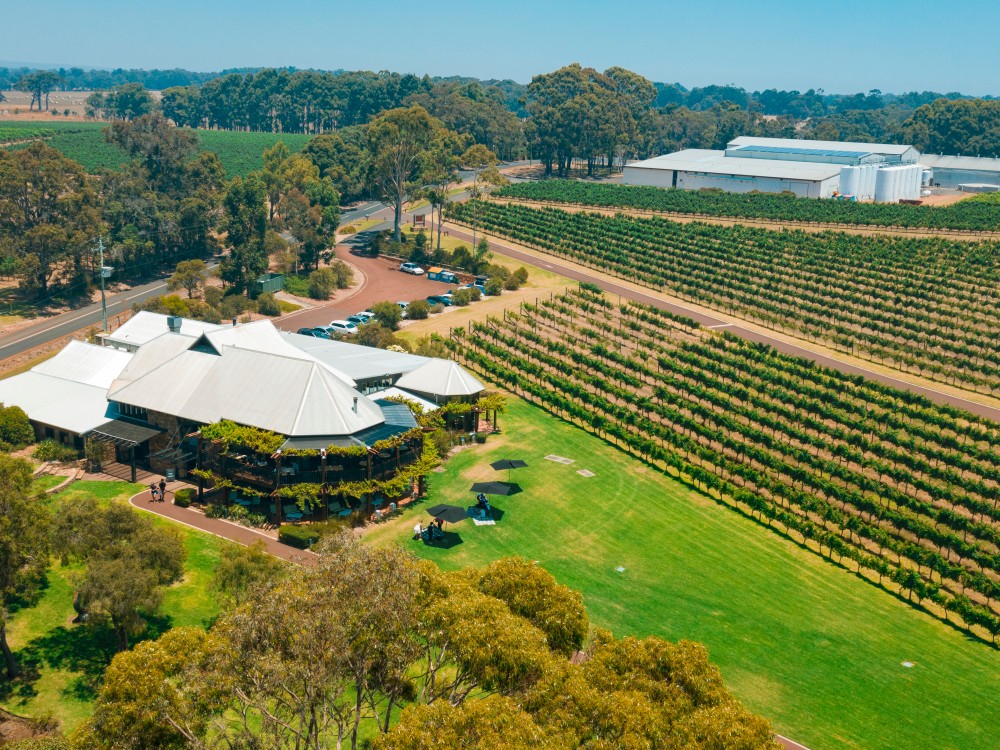 Engage in Exciting Winter Activities
Just because it's a bit rainy, doesn't mean you can't enjoy the great outdoors. The Margaret River region is even more spectacular in winter. The landscape springs into life after several downpours, and becomes lush green bushland, edged with rugged coastal cliffs where you can see white tipped waves beating the shore as purple storm clouds gather over the ocean. Even though you can't swim, there are various activities that you can enjoy because it's not too hot to do them, so you could actually have more options than in summer!
Things to Do
A Maze'n Margaret River
Wrap up warm and go explore this otherworldly maze. A Maze'n Margaret River is only a few minutes from Margaret River town centre, and offers a full day of activities, with a huge, green hedge maze, five hectares of beautiful landscaped gardens, and a mini golf course. It's closed for August, but is open all the other winter months – just bring an umbrella in case of rain, and enjoy feeling transported to a secret garden in Europe.
Hike Along A Trail
Get down to earth and connect with the unique wilderness of the region. It may seem like a bad idea to hike during winter, but it's WA, so there's still a high chance it will be a clear day. If it's chilly then that's the perfect weather for hiking, as you won't get too hot, or get burnt, and you'll be able to challenge yourself physically without getting uncomfortable. The Cape to Cape track is a picturesque multi-day trail, or you can choose a shorter one like the Wadandi track, to experience the varied landscapes of inland Margaret River.
Whale Watching
In the Margaret River region, the whale watching season is from June to December, so it's the ideal winter activity. This area is one of the best spots in Australia to view these beautiful marine creatures, as there are an estimated 35,000 whales who pass by during this migration period. Get up close and watch incredible humpback whales breach and flip right next to your whale watching charter boat.
Visit A Cave
Caves are great places to visit at any time of year, but let's face it, during the summer we just want to be chilling in the sun at the beach – so winter is the best time to take an exploration. There are four show caves to choose from in the area, including Lake Cave, which has an impressive 'suspended table' formation hanging over the surface of the lake, or Ngilgi Cave, where you can see a variety of stalagmites and stalactites in WA's first tourist attraction. Descend into a stunning underground world, where it's still and peaceful, and a constant temperature of 20 degrees.
Indulge In Comfort Food
Margaret River is one of the most renowned foodie destinations in Australia, with countless chef hatted restaurants and options from high-end dining to cafe comfort food. West Australians love fresh, seasonal produce and supporting local artisans, and the food scene in Margaret River exemplifies this passion. In this list, we're focusing on what you'll be wanting on a cold, grey winter's day – and that's a hot, hearty meal.
Places to Go
Taste Testing
Margaret River is a great place to visit a variety of local producers and taste their products. It's a delicious way to break up a wine tour, and most of the time tastings are free – although we can bet you'll want to pick up a few goodies to take home! Perhaps visit Gabriel Chocolate to taste their gourmet treats – as the first bean to bar chocolate maker in Western Australia they have some delectable options. Another place worth the trip is the Margaret River Dairy Company, where you can nibble on some decadent artisan cheeses.
Cosy Cafes
After a tiring hike or a rainy exploration of the region, you'll probably be in the mood for some no-nonsense hot food, and a warm place to hide from the weather. Margaret River has a variety of cafes to suit all sorts of tastes, but some of the best are the Drift Cafe and the Margaret River Bakery. Drift Cafe is classic Margs, with a hippie, surfy feel, multiple vegetarian options and excellent coffee. Margaret River Bakery is also a well-loved spot amongst locals, with quirky, mismatched decor and delicious European-inspired pastries, as well as generously sized breakfasts.
Heading back up to Perth?
Once you're finished down in Margaret River, don't let the fun end! Even though Perth can be a notoriously cold and wet city in winter, there are still fantastic opportunities to get the most out of these shorter days. For fun options to spice up your weekend, get cosy or try something different, check out 10 of the best winter activities in Perth from PerthisOK!
What's the Best Way to Experience Everything?
The wine tours in Margaret River are the perfect way to experience a variety of things in one day, and usually a local expert will talk you through all of the sights of the region. Some of the more interesting tours offer adventurous stops as well, like seeing the best cave in Margaret River, and visiting lookouts like Prevelly. Of course, the best perk about a wine tour is that you get to have a few wines and not worry about driving!