Margaret River has become synonymous with romantic escapes. Renowned for its serene landscapes, pristine beaches, and world-class wineries, the region offers couples a haven of privacy and intimacy.
Whether you are celebrating an anniversary, embarking on a honeymoon, or simply seeking a romantic getaway, Margaret River's scenic beauty and enchanting atmosphere make it the perfect place for creating unforgettable memories.
Today we will explore the best things to do in Margaret River for couples to ensure you get the most out of your romantic getaway in the region.

Wine tour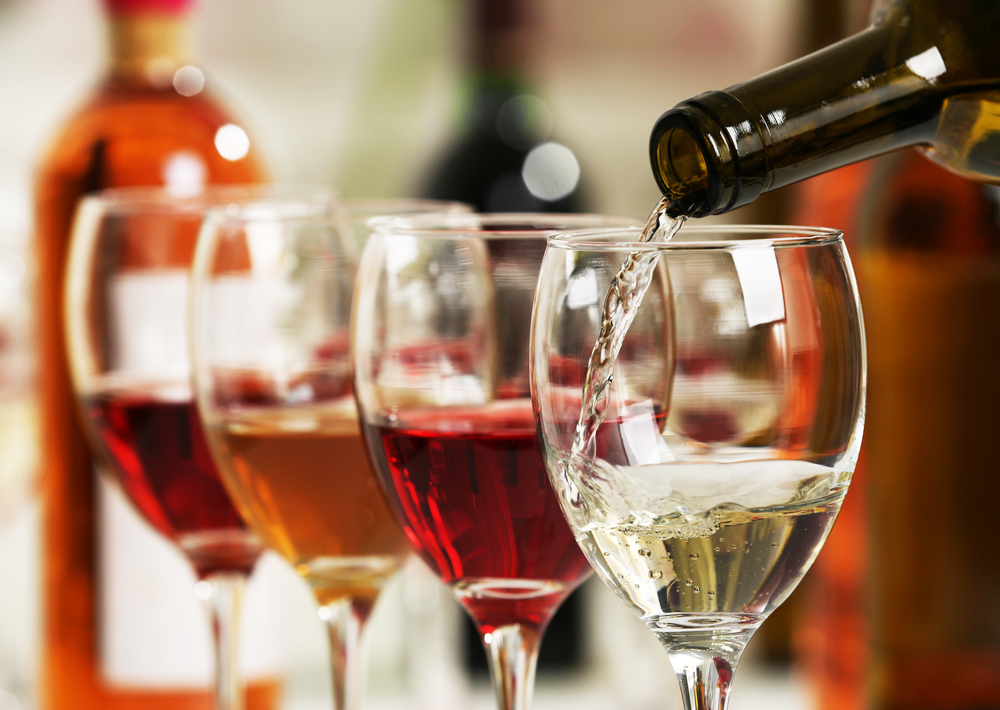 With a reputation for producing some of the world's finest wines, the vineyards of Margaret River offer not only a treat for the palate but also a feast for the eyes.
At Vasse Felix, the oldest winery in the region, one can taste the exceptional Chardonnay and Cabernet Sauvignon, appreciating the nuanced flavours that have made this winery famous. The tour often culminates with a meal in the winery's esteemed restaurant, where the seasonal cuisine is paired perfectly with their wines.
Cape Mentelle offers behind-the-scenes tours where visitors can learn about the estate's innovative winemaking processes. From exploring the vineyards to visiting the cellars, guests are treated to an informative and engaging experience. The tour ends with a tasting of Cape Mentelle's renowned wines, including their flagship Cabernet Sauvignon, served with local cheeses.
McHenry Hohnen is a winery known for its commitment to biodynamic farming and its focus on showcasing the unique terroir of Margaret River. In the tasting room, guests can sample a range of wines, including single-vineyard Chardonnay and Cabernet Sauvignon, which highlight the diverse microclimates of the region.
Explore Margaret River wine tours with Harvest Tours. Departing from Perth, we take you to visit all of the above wineries and more! For the month of August receive a 10% discount per couple!

Sunset picnic
In Western Australia, nothing exemplifies romance quite like a sunset picnic on a beautiful beach overlooking the vast expanse of the Indian Ocean. The pristine sands of Gnarabup Beach offer the perfect setting for an intimate moment with your loved one.
Bring along a picnic basket filled with some of the finest local produce the Margaret River region has to offer. Select artisan cheeses, freshly baked bread, and perhaps some smoked salmon or local olives to create a delightful spread.
And of course, no picnic would be complete without a bottle of the region's finest wine, perhaps a Chardonnay or Cabernet Sauvignon from one of the local wineries.

Fine dining
Margaret River is not just renowned for its exceptional wines, but also for its culinary scene, which emphasises fresh locally-sourced ingredients.
At Miki's Open Kitchen, Chef Miki combines his Japanese heritage with the finest local produce to create a tasting menu that changes with the seasons. The menu often features delicacies like local marron or Margaret River venison and the sommelier will guide you through a selection of local wines that perfectly complement the flavours of your meal.
Rustico at Hay Shed Hill offers a Mediterranean-inspired culinary experience that celebrates the fresh and vibrant flavours of the region. From fresh seafood to succulent meats and seasonal vegetables, each course is expertly paired with a wine from the Hay Shed Hill vineyard. The warm, rustic ambiance of the restaurant provides the perfect setting for a romantic meal.
Aravina Estate offers an upscale dining experience in a picturesque setting. Overlooking the vineyards and manicured gardens of the estate, the restaurant offers a seasonal menu that ranges from Margaret River Wagyu beef to fresh-caught seafood. In addition, the skilled sommelier can recommend the perfect wine pairing from Aravina's award-winning wines.

Artisanal chocolate
Exploring the sensory pleasures of artisanal chocolate and wine is a delightful indulgence that should not be missed while in the Margaret River region.
One of the must-visit destinations for chocolate lovers is the Margaret River Chocolate Company. Known for its hand-crafted chocolates made from the finest ingredients, this boutique offers a wide range of chocolates from classic truffles to more adventurous creations.
The true magic happens when you pair these chocolates with the exceptional wines of the region. Savour a dark chocolate truffle infused with sea salt, followed by a sip of a full-bodied Cabernet Sauvignon. Or pair white chocolate with a zesty Sauvignon Blanc, and discover how the creaminess of the chocolate contrasts beautifully with the crisp acidity of the wine.

Cave exploration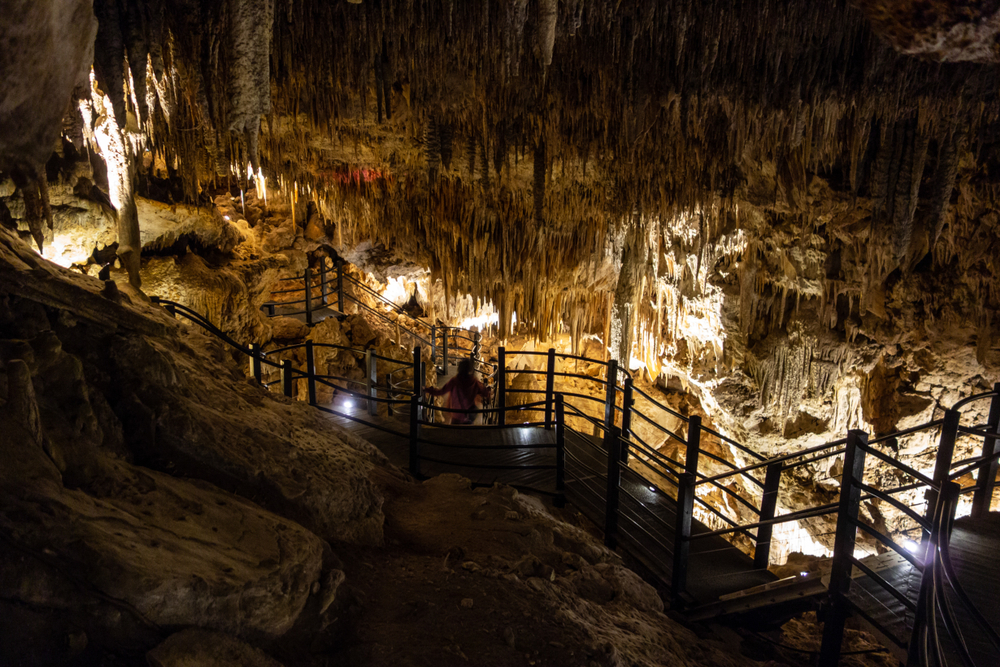 These ancient subterranean landscapes offer an adventurous yet romantic escape for couples looking to explore the depths of Western Australia's beauty.
Start your underground adventure at Lake Cave, home to the breathtaking 'Suspended Table', a crystal decoration that appears to float on the lake's surface. With its reflective waters and captivating formations, this cave offers an otherworldly experience.
Next is Jewel Cave, the largest show cave in Western Australia. With its towering stalactites and delicate helictites, this cave is aptly named. Guided tours offer a unique insight into the cave's geology and history, showcasing the awe-inspiring natural wonders found within.
Ngilgi Cave, previously known as Yallingup Cave, is a site rich in Aboriginal heritage. Here, you can learn about the cave's significance to the local Wardandi people and explore its expansive chambers filled with colourful stalactites, stalagmites, and shawls.
Finally, Mammoth Cave is a self-guided experience where you can explore at your own pace. This cave is home to fossils that date back over 35,000 years, providing a unique glimpse into the region's prehistoric past.
If you are struggling to decide which cave to see, read our blog The Best Cave in Margaret River – Which One Should You Visit?
Spa retreat
For couples seeking a romantic and relaxing escape, indulging in spa treatments and rejuvenating massages is an absolute must in the Margaret River region.
The Yallingup Lodge Spa Retreat offers a serene environment where couples can enjoy an array of spa treatments. Nestled among the native bushland, the spa exudes a sense of tranquillity that immediately puts you at ease. Whether you opt for a deep tissue massage, aromatherapy, or a facial, you will leave feeling refreshed and rejuvenated.
Empire Spa Retreat Yallingup is another haven of tranquillity. Set amidst lush gardens and natural bushland, this spa retreat offers a luxurious experience that complements the natural beauty of the region. With a range of treatments available, from hot stone massages to body wraps, you can choose a package that suits your needs and preferences.
Lastly is Losari Retreat, renowned for its luxurious accommodations and pristine surroundings. Choose a couples' massage and let the skilled therapists work their magic, relieving tension and promoting relaxation. The spa uses natural and organic products, enhancing the sensory experience and leaving you feeling revitalised.

Harvest Tours
At Harvest Tours, we organise wine tours departing from Perth that take you to the best romantic spots in the South West. Enjoy the best wines the region has to offer without the stress of having to drive!
We offer both group and private wine tours in Margaret River where you get to build your own trip. Choose between a half-day trip, full-day trip, or our multiple days options and have the best time with your loved one!