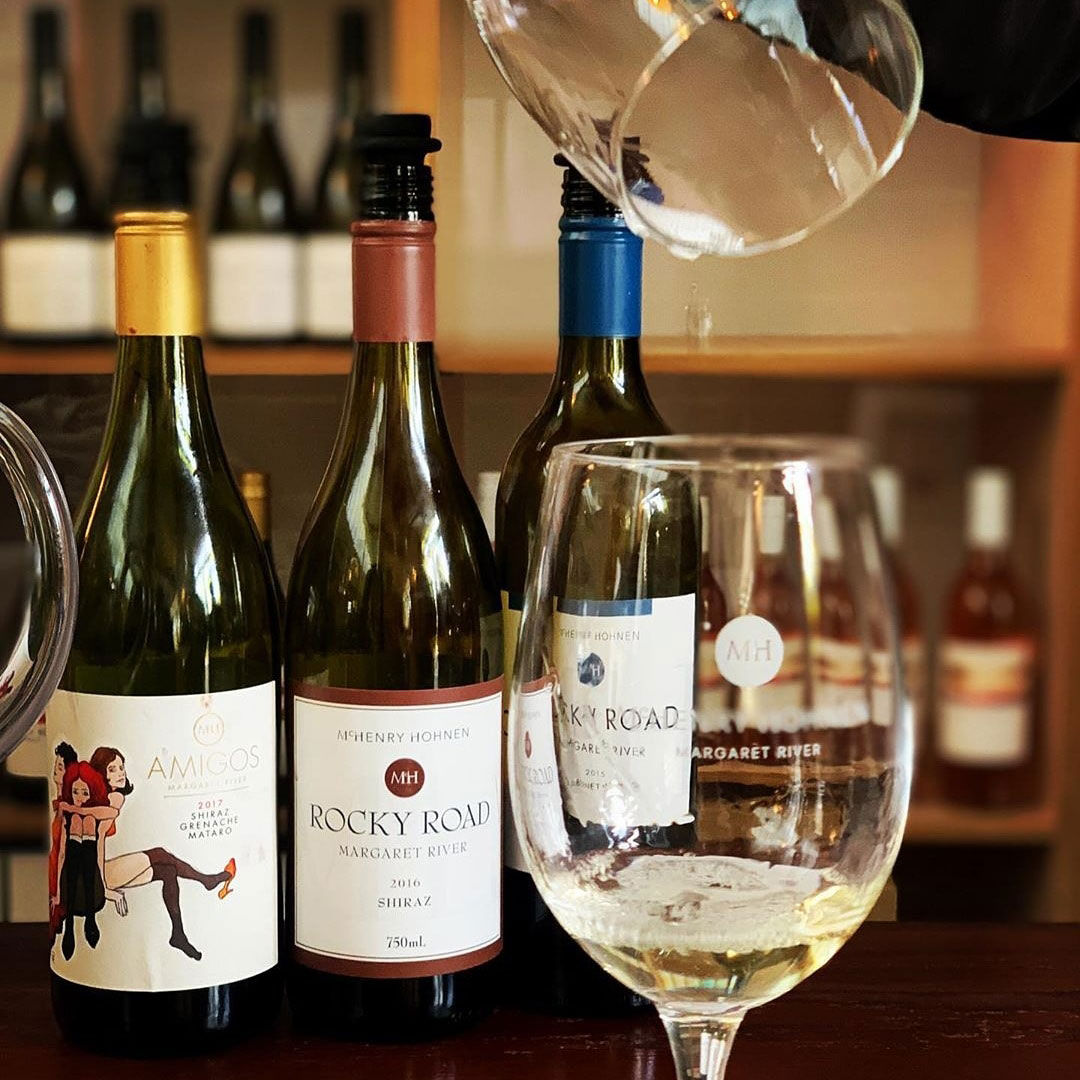 Any tourist looking to visit Western Australia will obviously be considering Margaret River as a destination. The region has something on offer for any type of traveller, whether you're looking for wilderness adventures, beach relaxation, delicious local restaurants, or an indulgent wine tour. One of the main things you need to plan when visiting Margaret River, is which wineries you will be visiting. The renowned wine region has over 200 options, and it can be quite overwhelming to figure out which ones are worth the trip. So if you need to know which are the best wineries in Margaret River, then this article is for you.
It's Difficult to Fairly Choose the Best Wineries
There are countless things that need to be considered when deciding which are the best wineries in Margaret River, and in fact, a variety of these factors make it basically impossible to narrow it down objectively.
Firstly, there is always personal taste to consider, some people prefer white wine, some prefer red, some enjoy it dry, others like it sweet – therefore everyone will choose the winery that produces the wine that they enjoy the most. 
Also, a fair few of the wineries in the region have a fancy restaurant on the premises as well, which begs the question – should they be compared to the ones which don't have this option? 
Most of the wineries you will be thinking of are the ones with a cellar door, but does that mean the wineries without one don't count? 
If you're staying close to Margaret River town, or closer to Busselton, there will be different answers for the most conveniently located winery. 
The best type of winery depends on what sort of experience the visitor is looking for, and this means there is no overall, fair right answer.
The team at Harvest Tours has thought through all of these factors, and we have decided to simply share a list of 'our favourite wineries'. This list is comprehensive and includes a variety of options for different sorts of visitors with all kinds of preferences. We want to acknowledge that the other wineries in the Margaret River wine region are all wonderful businesses, with various merits – these are just the ones we have chosen to focus on.
McHenry Hohnen
This Margaret River winery is quite humble, with the cellar door housed in a unique green building that blends into the surrounding native trees and gardens, and the minds behind the winery focused on sustainability and creating 'wines of purity and place'.
Their Message
The passionate team at McHenry Hohnen use organic, biodynamic farming methods to improve the vitality and health of the soil – so they can grow the very best quality grapes, while encouraging a harmonious relationship with the surrounding environment. At this vineyard, they hero minimal intervention winemaking, and craft site-specific wines that express the individuality of the land.
Wine Experiences
There are three different types of tastings you can have when you visit McHenry Hohnen's cellar door. The Rocky Road Tasting Guide shows off five classic varieties, the McHenry Hohnen Tasting Guide includes all the wines which pair well with food, and the Single Vineyard Tasting Guide focuses on exciting, refined wines. 
If you're looking for more than just a wine tasting, then you can enjoy a free-range meat pairing with your wines. McHenry Hohnen winery is connected with The Farm House, a traditional smokehouse and butchery, who take care to produce high-quality local products from grass-fed animals. Harvest Tours offers this experience on our Premium Full Day Wine Tour.
Brown Hill Estate
A proudly family-owned and operated vineyard, Brown Hill Estate is a friendly place to visit, where the owner will most likely be the person helping you choose tastings at the cellar door. 
Their Message
At Brown Hill Estate, they prioritise using traditional winemaking methods such as hand picking and sorting the individual grapes – as this ensures the highest quality wine. They take extra care, so that they can create world-class wine from their single vineyard site. The warm climate and soil conditions grow small, strong flavoured grapes, which the team then craft into deep, intense wines.
Wine Experiences
A wine tasting at Brown Hill Estate will take you on a journey through their three fine wine ranges, you can even book a seated tasting to experience their premium, award-winning wines. They also offer a winery tour, where you can spend a relaxing afternoon strolling around the estate's charming vineyard, winery and barrel hall, while learning about their signature processes and tasting delicious wines. On our Half Day Wine Tour, you will enjoy a tasting and then a tour of their barrel room. 
Brookland Valley Estate
Visiting Brookland Valley Estate is a luxurious experience, with its restaurant overlooking Wilyabrup Brook and the surrounding vineyards, and the gorgeous deck the perfect place to enjoy the sun and view with a glass of wine. 
Their Message
This impressive winery has been listed in the top 3.5% of Australian wineries for the last 10 years, and they use sustainability and respect for the environment to govern their winemaking. Their location, only two kilometres from the Indian Ocean, and right on the banks of the Wilyabrup Brook, creates unique conditions for growing the grapes. The cool sea breeze keeps the temperatures mild on the property and encourages the grapes to ripen slowly, therefore enhancing the flavours. The team at Brookland Valley Estate mostly focus on growing the noble varieties of Chardonnay and Cabernet Sauvignon. 
Wine Experiences
Brookland Valley Estate is the perfect place to spend an afternoon relaxing, eating and tasting premium wines. They offer a range of luxury wine experiences for visitors to enjoy, such as a hosted tasting and lunch, an estate picnic on the beautiful lawns next to the creek, and various different wine flight combinations. Flutes Restaurant has become one of the region's most revered fine dining restaurants, with a range of charcuterie platters, and decadent two or three course meals available. Harvest Tours features an elegant lunch and tasting experience at Brookland Valley Estate in most of the tours, including our Indulge and Discover Tour. 
Woody Nook Wines
Woody Nook Wines is a charming, little vineyard, with the cellar door nestled amongst Jarrah and Karri trees, creating a serene backdrop. 
Their Message
They are a genuine boutique winery, with only 17 hectares of vines, half of which are traditionally hand-picked. Woody Nook describes their wines as crisp, fruity whites and rich, structured reds, and they have collected more than 300 awards for them over the years. The first vines were planted in 1982, and since then the winery has grown, now also producing sizable vintages from a more efficient machine-packed vineyard that was planted in 2007. 
Wine Experiences
Woody Nook Wines is a must-see stop on your tour of Margaret River vineyards, as it will be a friendly, family-owned addition to your winery selection. The Noookery Cafe fits in well with the rest of the winery, as it's a cosy, cottage-style building with outdoor seating overhung with lush trees, and a range of local cheeses, meats and seafood on the menu. The helpful team can give winery and vineyard tours, private tasting sessions, and simply share their knowledge during the cellar door wine tastings. We visit this delightful winery on our Half Day Wine Tour, and enjoy a spot of lunch at The Nookery Cafe.
Fermoy Estate
Fermoy Estate is impressive to drive up to, with an enormous warm, orange stone building housing their cellar door and winery, surrounded by neat lawns and towering native trees. 
Their Message
The team at Fermoy Estate are well-known for producing high-quality, premium wines – their catch-phrase is 'home of the world's best Cabernet'. Their aim is to showcase varietal character, and express the nuances of the Margaret River region in their wines. They designed the estate so that the winery is situated right next to the vineyards, this means the grapes can be processed quickly and retain their quality. Fermoy Estate is highly awarded, due to its skilled and passionate winemakers, who use both traditional and innovative methods to create excellent wines – specialising in Cabernet Sauvignon and Chardonnay.
Wine Experiences
Fermoy Estate is a lovely location to enjoy a wine tasting – you can have a seat at one of the tables in their large cellar door building, and try a range of award-winning wines. Their full range of current wines are available to purchase by the glass, bottle or case, so after tasting them all, you can buy a glass of your favourite and relax. You're even welcome to bring a picnic, and take your wine outside, where you can sprawl on the lawn in the sun and enjoy. This opulent winery is one of our stops on our Full Day Wine Tour. 
The Advantages of Taking a Wine Tour
Hopefully you're now more equipped to organise a trip to Margaret River, and you have some ideas of the range of beautiful wineries available in the region. If you're wondering how you will get around to all of the wineries on your list – while still enjoying a healthy amount of wine tastings – then the answer is a wine tour! Harvest Tours have multiple options for you to choose from, including a Three Day Charter, where we pick you up from Perth and explore all of the Margaret River region – including foodie destinations and plenty of wineries. If you're interested in booking one of our tours for your next trip to WA, then don't hesitate to get in touch with our friendly team today.