Mountain biking is one of the most exhilarating sports, bringing together the thrill of speed, the beauty of nature, and the satisfaction of physical exertion. Nestled in the heart of Western Australia, the Margaret River region offers a spectacular range of trails for all skill levels. Here is our ranking of the top 10 Margaret River mountain bike trails, listed by their level of difficulty.
1. Cut Cork, Wooditjup Trails (Easy)
Cut Cork is the perfect starting point for beginners in mountain biking. Located in the Wooditjup National Park, this trail offers riders the opportunity to build their confidence on a wide, undulating path. As you traverse the stunning path through Marri and Karri forests, the rhythmic crunch of wheels on gravel, punctuated by the symphony of bird calls, creates a soothing, yet stimulating environment. As an easy-rated trail, Cut Cork offers ample time to enjoy the picturesque surroundings while slowly developing mountain biking skills.
2. Huff n' Puff, The Pines (Easy)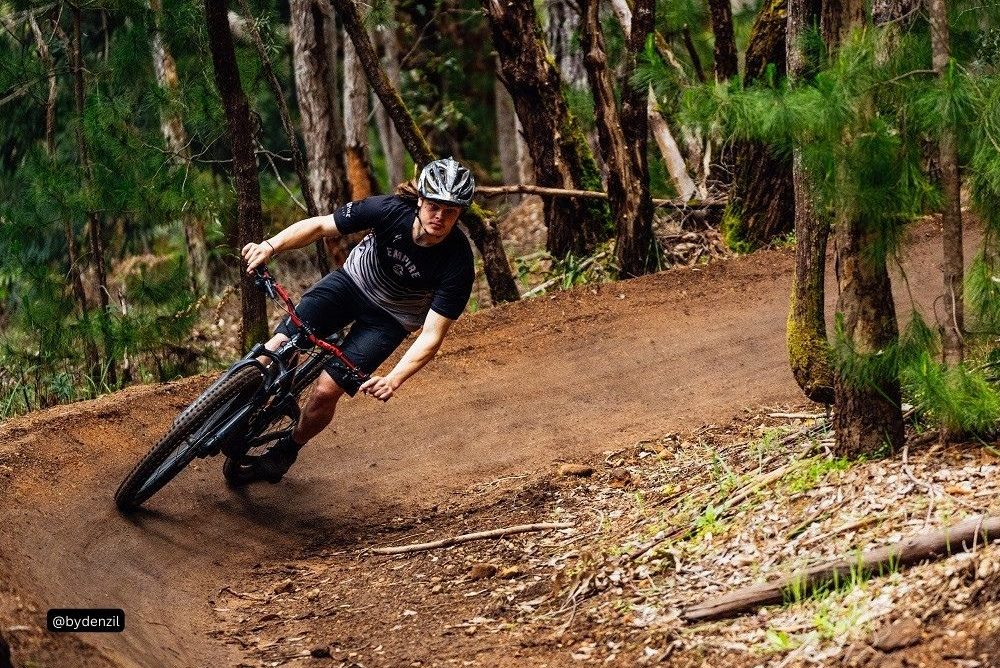 Next on our journey, we find ourselves at The Pines and the easy-rated Huff n' Puff trail. Renowned for its smooth terrain and gentle descents, this looped trail offers a calming ride through the enchanting pine forest. The unique pine-scented air, coupled with the tranquil sound of wind whispering through the trees, creates an almost therapeutic atmosphere. Ideal for a laid-back ride or a family biking adventure, Huff n' Puff provides a serene escape from the daily hustle.
3. Fluid, Wooditjup Trails (Easy)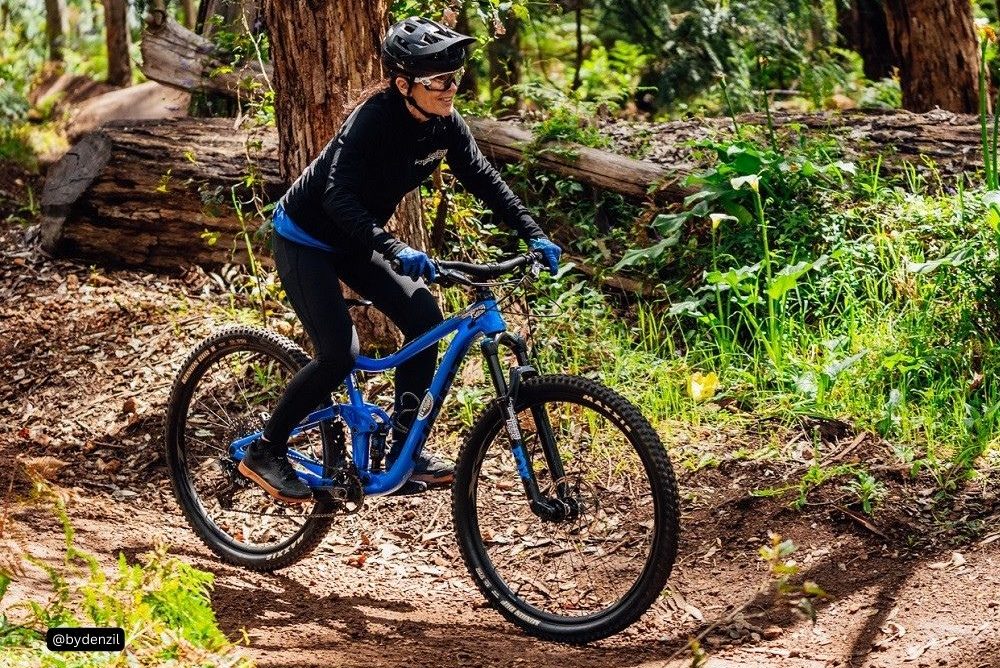 Fluid, another charming trail from Wooditjup, is precisely what its name suggests – a smooth, flowing trail. As you wind through the towering trees, Fluid throws in some exciting dips and curves. It's perfect for those seeking a slight adrenaline rush without the pressure of a challenging terrain. The blend of tranquillity and thrill make Fluid an enjoyable experience for novice riders.
4. Big Pine, The Pines (Moderate)
As we venture into the moderate-rated trails, Big Pine in The Pines is the first to greet us. More complex than the previous trails, it presents an exciting challenge with tighter corners, small jumps, and steep descents. As you race through the dense, verdant pine forest, every turn and jump is an exhilarating surprise. Perfect for bikers wanting to test their skills, Big Pine is a rewarding, adventurous journey.
5. Classic Creek, Creek Trails (Moderate)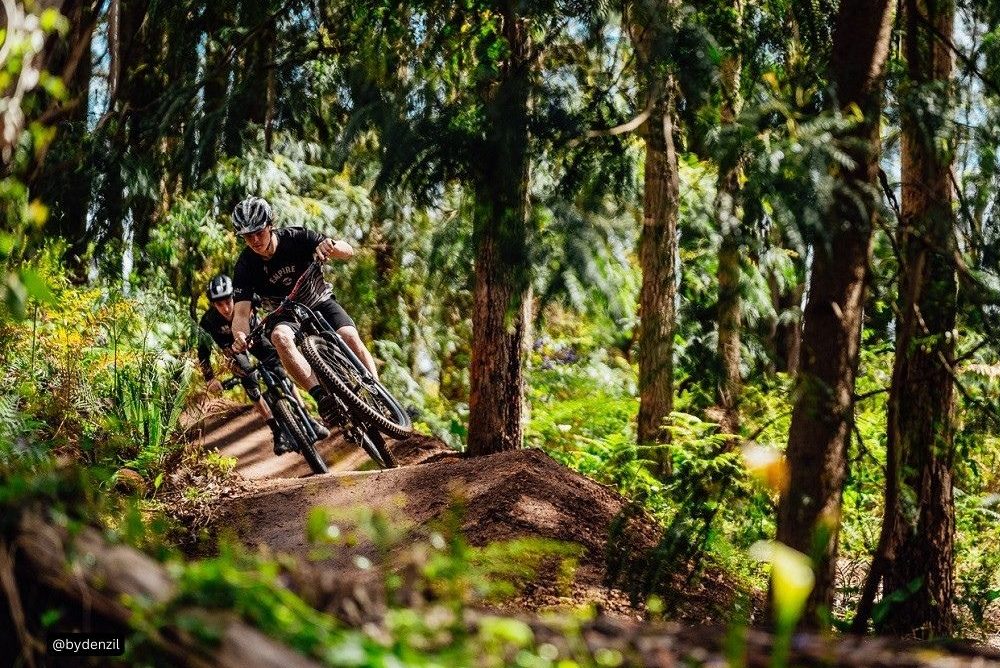 Classic Creek, a gem in the Creek Trails collection, offers an exciting challenge. This trail is a whirlwind ride featuring fast descents, tight corners, and small jumps. A particular highlight is the scenic water crossing, adding a splash of excitement. This trail requires agility and speed, making it a favourite among intermediate bikers eager to push their boundaries.
6. Gloobers Pool, Creek Trails (Moderate)
Next on the list is Gloobers Pool, a moderately challenging trail that demands focus and technique. It is well-known for its diverse features, which include narrow pathways, rock gardens, and small log rides. As you navigate the trail, you'll find yourself immersed in nature's beauty. Gloobers Pool is not only a biking trail but also a true testament to the thrill of mountain biking.
7. Gulliver's Travels, The Pines (Moderate)
Gulliver's Travels, nestled within The Pines, is a trail that promises an adrenaline rush. Featuring numerous switchbacks and moderate inclines, it offers a fantastic view of The Pines. The journey, although demanding, is rewarding, leaving you with a sense of accomplishment and a deeper appreciation for the breathtaking surroundings.
8. Western Suburbs, Creek Trails (Hard)
For those seeking a hard-rated trail, Western Suburbs in Creek Trails is the ideal choice. It boasts steep, technical climbs and descents, with challenging obstacles that push even seasoned bikers. It's a trail that demands skill, strength, and nerve, offering a rush of adrenaline that is both exhilarating and satisfying.
9. Golden Carrot, Wooditjup Trails (Hard)
Golden Carrot in Wooditjup Trails is another hard-rated trail best suited for experienced bikers. High-speed descents, sharp switchbacks, and demanding obstacles test your skill and resilience. As you navigate the rugged terrain, the trail challenges you at every turn and descent, making for a thrilling and memorable ride.
10. Stumpel Stiltskin, The Pines (Hard)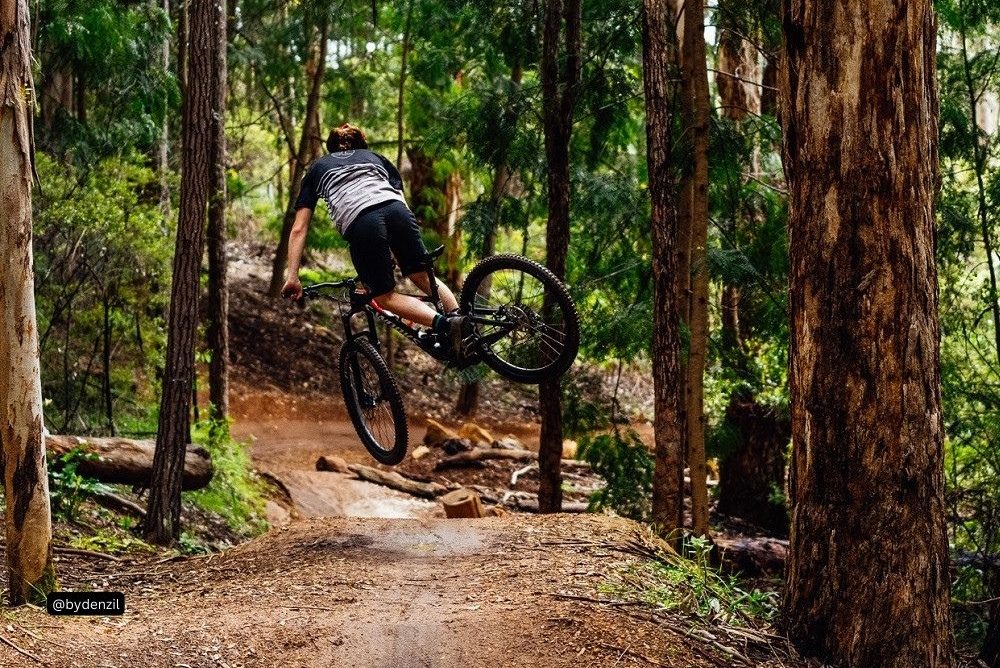 Finally, we have Stumpel Stiltskin in The Pines, a trail not for the faint-hearted. This hard-rated trail requires riders to navigate through tight switchbacks, steep rock rolls, and daring gap jumps. An absolute thrill, it is sure to test even the most seasoned bikers, making it the perfect trail to conquer and boast about.
Discover the South West with Harvest Tours
After conquering some of the best mountain bike trails that Margaret River has to offer, you might be ready to sit back and soak in the other delights of the region. The end of a thrilling day of navigating the terrain of these fantastic mountain biking trails calls for a well-deserved glass of premium Margaret River wine.
That's where Harvest Tours comes in. As a renowned wine tour organiser, we offer a fantastic opportunity for mountain bikers to relax and enjoy the exceptional local vineyards and landmarks. Browse our selection of Margeret River tours and feel free to contact us for more information.